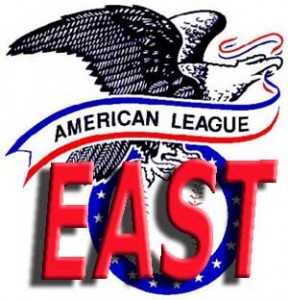 Yankees/Red Sox: The Yankees took 2-out-of-three from the Twins before coming to Fenway for the weekend series. Burnett is a surprising 2-0 and Mo Rivera already has four saves going into Sunday's rubber match with the Sox. The Red Sox dropped three to Cleveland as a tune-up to the showdown with the Yankees, including a 1-0 nutbuster after Lester put up zeroes for seven innings. The teams split the first two games, both blow-outs, setting up a Sabathia-Beckett finale. And we all know how that turned out.
The Yankees get Baltimore and Texas this week, while the Sox will keep it in the East with Tampa Bay and Toronto.
Baltimore Orioles: It should not be a surprise to anyone that the Orioles cooled off after their 3-0 start. This week, the O's were a more Oriole-like 3-3. Jake Arrieta got beat up by the Rangers but Zach Britton turned in his second solid start of the season. The Orioles took 2-out-of-3 from Detroit but dropped the series to the Rangers. The week ahead doesn't get easier for the O's going on the road to face the Yankees for three and a surprising Indians team for three. Don't look for anything better than 3-3.
Toronto Blue Jays: The Blue Jays went .500 for the week, taking two from Oakland and dropping two to the Angels. JP Arencibia, Jose Bautista and Jayson Nix already have three homers each, and it will be the bats that keep this team anywhere near the top of the East. Kyle Drabek and Ricky Romero look good out of the gate, but the rest of the rotation is suspect. The Jays stay on the road to face Seattle, then come to Boston for four.
Tampa Bay Rays: This team is in serious trouble. They were already struggling to score runs, now the drug-induced retirement of Manny Ramirez is really going to hurt. The Rays lost both games to against the Angels and finally out-slugged the White Sox to take their only win of the season in that four game series. The pitching isn't terrible, but they scored nine of their 20 runs in a single game, averaging just over a run in each of the other eight games. The Rays come to Fenway for three before going home for four against the Twins.
Things should start to level off this week in the standings as the O's come down to earth and the Sox begin to play like the Sox.