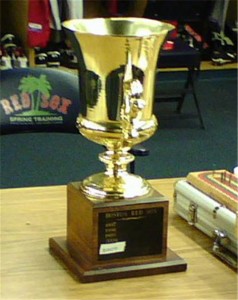 For anyone lacking a real social life (like myself) and don't have a taste for college basketball, flip over to NESN and catch Dice-K and the Sox in one of their final tune-ups for the 2011 season. Remy and DO have already chatted about the importance of tonight's game. DO said he was unable to sleep last night while Remy said he slept OK but felt sick all day waiting for the game. It's the Mayor's Cup finale and even Tito knows what it means:
"Here you guys are wondering about the season," he said jokingly in his morning media briefing. "All I'm trying to do is win the Mayor's Cup."
Hopefully we'll get a good outing from Mr. Matsuzaka, something other starters have been unable to do lately.