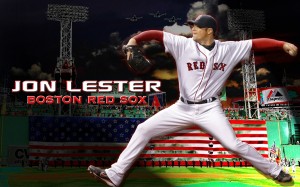 Terry Francona made the official announcement yesterday: Jon Lester will start Opening Day. Unless you've been in a Turkish prison for the past three years, this should not be a surprise, Lester has been the ace of the Red Sox staff and deserves the nod. You can put him down for 32 starts, 16+ wins and an ERA under three-and-a-half.
If there's anyone who might not be excited about the news, it's the guy who started Opening Day for the past couple of seasons, Josh Beckett. I'm sure he'll say all the right things when the mic's are on, but this has to eat away at the insides of a competitor like Beckett. He's probably laying awake somewhere right now, staring at the ceiling and quietly contemplating his revenge. Maybe it'll help him get the edge back he seemed to be missing last year.
Getting back to Lester – can he continue to get better? In terms of "stuff" I don't think the guy has a real weakness to improve on. But I do think his stats can get better. He had a dismal start last year, giving up 15 earned runs in his first 16 innings. If he comes out of the gate strong, he could easily post a sub-three ERA for the season.
Lester also could win 20+ with the superhero-like batting order, superior defense, and fortified bullpen. Last year, he got a no-decision against the Orioles after pitching five-and-two-third innings of shut-out ball. He was tagged with a loss against the Rockies despite going six and giving up just one run. Two more losses came against the Rangers (8 innings, 3 earned) and Cleveland (5 innings, 2 runs). Twenty wins is definitely in sight.
The Rangers will counter with C. J. Wilson. I don't really know much about him, other than this is his girlfriend: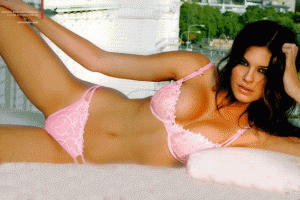 She's nice, if you like that kind of stuff…