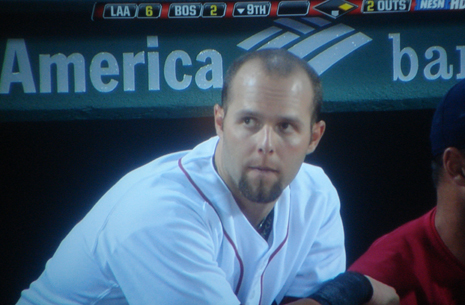 If the stories coming out of this year's spring training camp are any indication, the 2011 season seems certain to bring us enough bizarre anecdotes to fuel six more Caddyshack films. The most recent being Dustin Pedroia's mid-game trip to the hot dog stand.
And that isn't any kind of "secret code" for a prostitution bust. The guy really did just up and leave the clubhouse to buy some hot dogs! Actual frankfurters!
After leaving the game in the fifth inning, Pedroia found nothing substantial to eat in the Red Sox clubhouse. So once he showered and dressed, Pedroia slipped out the clubhouse door that opens onto the main concourse at City of Palms Park and bought three hot dogs from a concession stand. Reporters stumbled across Pedroia while heading for the clubhouse to interview pitchers Tim Wakefield and Jonathan Papelbon.

"I was hungry," Pedroia said. "The Red Sox have no food."

When a staffer offered to get him something, Pedroia said: "I don't need any help. I'm a grown athlete."

The diminutive Pedroia paid for the hot dogs himself, and Francona wasn't surprised that no Sox fan offered to treat the 2008 American League most valuable player.

"They probably didn't think he was a player," Francona said. "He probably looked like he was in second grade."
Honestly, I'm getting to the point where I couldn't care less if the season never starts. Just give me Teets and The Elf, 24/7. Those guys are gold, Jerry. Gold!