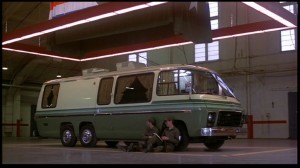 The Red Sox announced that the phenomenon known as Truck Day will take place this Tuesday. There's a part of me – the one that sits through meetings at work, pays the bills almost on time, and occasionally attends church –  that can't comprehend how a truck full of bats and balls pulling away can be considered an event.
But the other part – the part that would sell a family member's kidney for money to buy Sox tickets, the one that walks a tightrope over the yawning chasm of madness all winter waiting for baseball – gets it. Not that long ago, pitchers and catchers reporting was the symbolic beginning of baseball. The lunatic fringe of Red Sox Nation, which I consider myself a proud member of, has found a way to bring baseball that much closer.
It all begins Tuesday – Truck Day. The wait is almost over.