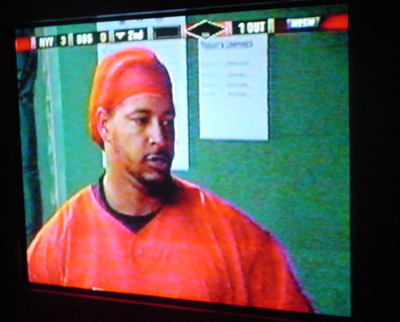 Sure, they'll be members of the Rays. But this move now turns every Boston-Tampa Bay match-up in 2011 into a sort of "class of 2004" reunion. At least for Manny, Johnny, Teets, Youk, Ortiz, Tek and Wakefield.
According to NESN, Damon reportedly signed a one-year deal worth $5.25 million, in addition to $750,000 in attendance bonuses. I'm sure ownership was also smart enough to add language requiring that Mrs. Damon attend every home game, the less clothing the better. Manny has agreed to a one-year, $2 million deal.
Somewhere, Curt Leskanic is strapping on the ankle weights and quaffing Muscle Milk by the gallon. C'mon, Tampa Bay… go for the trifecta!