Pending the ol' turn-your-head-and-cough to make sure that his recently surgi-fied right shoulder is healing and some contract needling, the Red Sox appear to have snagged Adrian Gonzalez from the San Diego Padres.
No word yet on who the Sox would be sending west, but, as the Globe points out, "the deal would likely involve some of Boston's top prospects, including first baseman Anthony Rizzo and righthanded pitcher Casey Kelly."
Despite my reservations about the perfect storm of misery that could result when A-Gon's shoulder meets the Red Sox' medical staff, this is just the kind of thing the boys in the squad room needed to hear (and one of the few times we've been right in our prognostication). We get a big bat and another hot wife. Sold.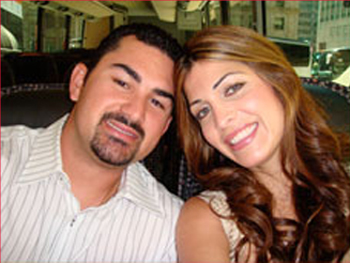 Update: The price for A-Gon, so far, is RHP Casey Kelly, CF Rey Fuentes and 1B Anthony Rizzo. Our man Chad Finn reports that a player to be named later could be in the mix as well.
And now… the slow crawl to spring training…