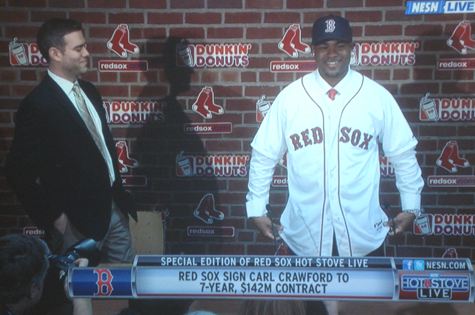 Doc Crawford was officially unveiled as a member of the Sox today, slipping on a hat and shirt that, honestly, he just looked "right" in.
And whadaya know. In the midst of all this drama, tickets went on sale as well.
Honestly, I haven't been this excited about something since my bootleg DVD of Hell Comes to Frogtown showed up. Happy Saturday, pilgrims.