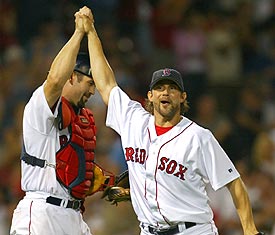 "So, like, have a good time and shit. Don't hurt anybody."
Denton and I would like to echo those sentiments, and thank everyone who makes this site part of their daily supply of vitamin goon. We are truly, truly thankful for your continued patronage of Surviving Grady.
So eat the turkey, quaff the cheap beer, try to get a good feelin' up, and dissolve slowly into a Tryptophan-induced coma. You know Curtis wouldn't have it any other way.