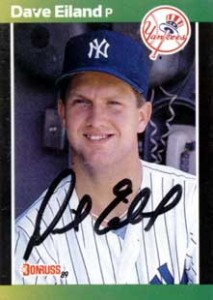 Certainly the Yankee demise in 2010 had nothing to do with a bunch of over-priced all-stars that Brian Cashman assembled choking in October? Or Joe Girardi's inability to use his bullpen and insisting on putting Dave Robertson in every crucial situation? Nope, must have been the pitching coach, although the Yankees won't actually come out and say that:
"He's not being blamed for what took place [in the postseason]," Cashman said, according to the New York Daily News. "I hope you believe me on that. … He's a terrific pitching coach and he should have no problem getting a job."

The Yankees state "private" reasons for the firing of Eiland. Whatever that means.