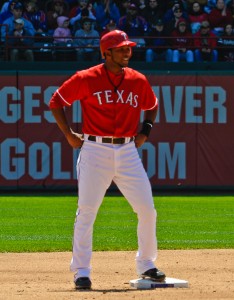 Elvis Andrus stole home in the first, helping the Rangers on their way to a 7-2 win. Like Friday night, the Rangers jumped to a 5-0 lead, but unlike game one, they held on to win. The Rangers are a bullpen implosion away from having a commanding 2-game lead in the series. And Cliff Lee hasn't pitched yet.
As big a baseball fan as I am, I'm struggling to give a flying monkey-crap about this post-season. In fact, the only reason I'm paying any attention is to make sure the Yankees lose. The Rays are out, that was step one. Once the Yankees are finished, the playoffs are a success for me. Phillies, Giants, Rangers…I don't care.
And on a totally unrelated and meaningless note, Jackie Chan is no Mr. Miyagi.