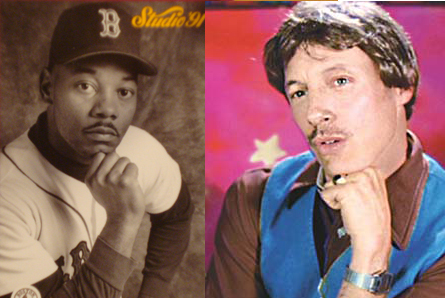 Thanks to Lisa for pointing out, on the Surviving Grady Facebook page, the eerie similarity between the Ellis Burks Glamour Shot and Uncle Rico's infamous ID photo pose.
Since the Burks card came out in '91, I'm calling this scene from Napoleon Dynamite, which came out a couple years ago, an homage to mighty Ellis.
Also, the ALCS starts tonight. Go, Rangers!