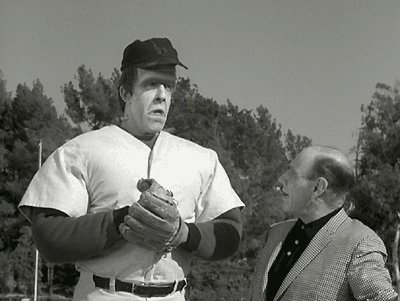 The 2011 Red Sox might look a lot different than the team we last saw. There are more questions than answers for Theo and the front office. Let's take a quick trip through the clubhouse and figure this out.
Outfield: Not in good shape, figuratively or literally. J.D. Drew is averaging 66 RBI in his four seasons with the Red Sox and his 2010 batting average of .255 just isn't good enough. The decision to move Ellsbury to left and replace him with an aging Mike Cameron was a bad one. Who knows what to expect from either of them next year? I'm lobbying for more Kalish.
Infield: Assuming the healthy return of Youk and Pedroia, and after seeing what Jed Lowrie can do, the infield will be the strength of the Sox. They have one hole to fill (because nobody really believes they'll pay Beltre, right?), either third base or first, thanks to the versatility of Kevin Youkilis. Based on the expected free agent crop, a first baseman looks easier to find.
Starting Rotation: What the hell do you do with this mess? Lackey seemed to get stronger in the second half, Beckett was a steaming bucket of suck all year. Dice-K, for better or worse, was Dice-K. Lester and Buchholz will be the anchors but 3-5 are huge, expensive question marks.
Bullpen: With the exception of Papelbon and Daniel Bard, I'm not sure if there will be any familiar faces in the pen. Oki, Achison, and all of the fill-ins and call-ups…very little value. And with our closer having the mental stability of Travis Bickle, well, changes are coming.
That brings us to catcher and DH. Personally, I don't want Victor Martinez back considering what his price tag will be. I know hitting catchers are rare, but how much longer is he really going to be a catcher? I'm OK with the prospect of Tek and Salty for 2011. Varitek was having a solid season as a platoon player before the injury, and he could be a great mentor for a young catcher. I think I'm going against the grain with this as well, but I think the Sox should pick up the option on Big Papi. Clearly, he has a few big hits with him and I don't think he'd give any less if he was unhappy about his contract situation. Having to sing for his supper might not be a bad thing.
Or we could just get the guy in the picture and be done.