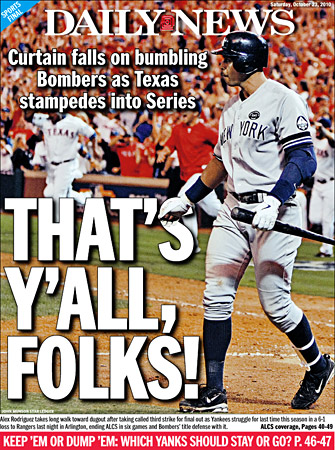 Rangers lefty C.J. Wilson, who was the losing pitcher in Game 5, didn't hide his emotions.

"We took down the champions. We took down the Empire," Wilson said. "That's New York and everybody always says you've got to go through them."
The only way that Wilson quote could be any cooler would be if he somehow referenced Chewbacca. As it is, it'll still carry me through my weekend.