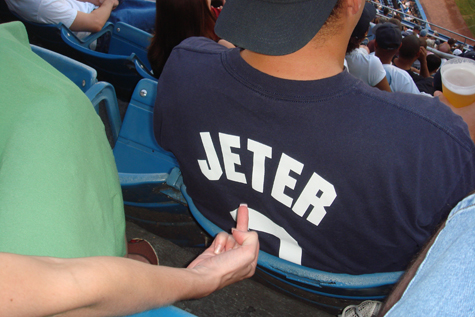 This pretty much sums up my feelings on last night's ALCS game. Another Yanks come-from-behind victory, blah blah blah. Pass the Tylenol.
Honestly, my feeling from day one was if I couldn't have the Red Sox-Cubs World Series match-up of my dreams, I wanted to see a Mariners-Pirates World Series. Because it would have been infinitely awesome to see some Fox affiliates pull the Series broadcast in favor of "My Wife and Kids" re-runs.
But I'll settle for seeing the Phils whip the tar out of the Yanks.