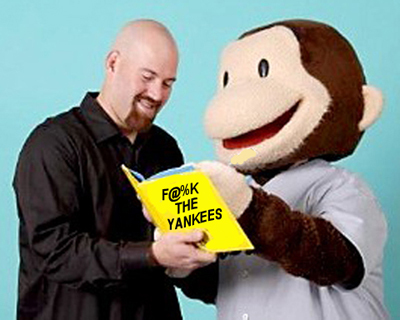 1. Knock enemies out of first place. Completed last night with a harrowing 10-8 victory in the Bronx, highlighted by a 4-4 night from Jed Lowrie and a 3-run homer from Gentleman Bill Hall.
2. Add another quote to the Josh Beckett Post-Game Memories File. Done: "I don't have any words that aren't four letters," Beckett said of his start.
3. Beat the curiously-named Ivan Nova. Jon Lester against some guy who sounds like a Bond Villain? And not even a Connery-era Bond villain but someone from the Timothy Dalton years? I say we take this one.
4. Escape the Bronx still in contention. Our elimination number stands at 3, so a win today means we get out of Dodge still "in it." Even if it's short-lived, I don't want to see us take our last breaths of 2010 in Yankee Stadium.
5. Try to erase the image of John Henry and his young bride going at it from my mind. Actually, this one's on my to-do list, and I struggle with it every day. Though not as much, I'm sure, as Mrs. Henry.