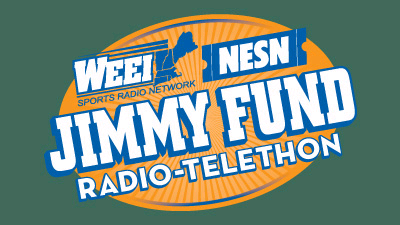 A few weeks ago, Red and I hosted our second annual event to raise money for the Jimmy Fund during the Radiotelethon. The turnout was…a little thin. Kind of like a late-seasom Baltimore vs. Seattle game: only the diehards showed up. That doesn't mean we aren't going to try to squeeze a few bucks out of those who couldn't make it. We've got a bunch of shirts left over that were donated by our friends at Barstool Sports and Supahfans Streetwear. From now through the end of the season, anyone who donates $20 to the Jimmy Fund through Surviving Grady gets a free shirt. That includes any of our own shirts, of course.
We are not putting these on the storefront, so here's what to do. Simply log into your Paypal account and select the "Send Money" tab. Put in our e-mail address (support@survivinggrady.com) and 20.00 in the "Amount" box and hit "Continue." On the bottom of the next page, enter the style (found in the caption of each graphic below) and size of shirt you want in the "Message" box and click "Send Money." And just like that you've helped out a great cause, and a few days later a cool shirt arrives in the mail. Like magic. You can't go wrong, and we all know you've dropped twenty bucks on dumber things. Remember the snap-button western shirt you bought at the Levi's Store? Or that Hootie and the Blowfish CD? You know what I'm talking about.
Here's what we have:
Also available are Sox Addict, Youk, and Who Died and made you Josh Beckett…just check www.soxaddicts.com to make sure the size you want is in stock. Do it now, you'll feel better about yourself.