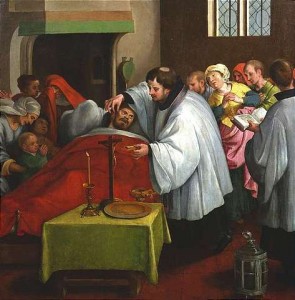 Right about the time Felix Doubrant starting pitching BP in the eighth (whatever happened to "Bard in the eighth, Papelbon in the ninth?"), a big-boned woman starting tuning up her voice for the "wait'll next year" anthem. Sure, it's still a basic math problem that tells us the Sox could make the post-season: if the Rays play .500 ball for the rest of the season, the Sox could go 24-6 and it's fireworks and rainbows and October baseball in Boston. The problem is, the Sox have to actually win games. And if they can't beat Baltimore, it is most definitely time to calmly hang up the bats and gloves, fold up the freshly washed game jerseys, light up a smoke and hunker down for the winter.
I started the post below after the first inning of the shellacking Lester took against Toronto…but I just couldn't pull the trigger. Not to go all "Brokeback Mountain," but I just couldn't quit on these guys. Sure, my faith was thin, Karen Carpenter thin, but I chose to keep right on whistling past the graveyard and sending the positive vibes out.
This past weekend pushed me to the brink. Pissing away Saturday's game was bad. Watching Lackey on Sunday and just knowing he wasn't good enough was worse. But it's the Os, I told myself. Surely the Sox can sweep them and keep me clinging to my hope and my math. But I was wrong again because Beckett hasn't been good enough this year either. So I'm calling it, probably a lot later than most, the end of the season.
Elvis has left the building, good night and good news, hasta la vista baby, say goodnight Gracie…