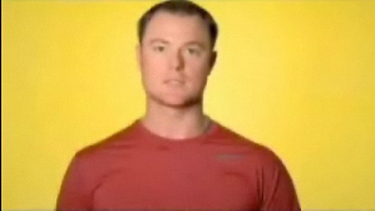 With the Rays now in first place and the Sox seven games behind the Yanks for the wild card, I'm not exactly clearing up my schedule for any 2010 World Series victory parades down Comm Ave. But last night's win, anchored by another stupendous Jon Lester performance, is the kind of game that gets me thinking out all sorts of perverse scenarios that might land us in the playoffs. For example, Galactus could simply erase the Rays from existence, thus allowing the Sox to move into the lead in the wild card race. Also, John Henry might throw some extra piles of cash at Selig to ensure that the last few weeks of the 2010 season are "unfortunate" for the New York Yankees. Or, God help us, we might win the next seven while the Yanks drop the next seven, delivering us to October glory the old-fashioned way.
Regardless, last night's win was another Lester classic, and while the guy's name doesn't pop up in a lot of 2010 Cy Young conversation, it may soon have to. As the Seattle Times' Mariners blog points out:
[Lester] is now 17-8, tied with David Price for second in wins behind C.C. Sabathia's 19, and ranks third in strikeouts with 208, behind only Felix Hernandez (214) and Jered Weaver (211). His 3.19 ERA is eighth in the AL. His 5.0 WAR (Wins Above Replacement) heading into last night's game ranked tied for fourth (with Justin Verlander) among AL pitchers, trailing only — surprise, surprise — Francisco Liriano (6.1), Hernandez (5.9) and Weaver (5.1). He's now in the top 10 in innings pitched with 190. Opponents batting average against Lester going into this game was .224, tied for fifth lowest (Hernandez was tied for third at .220).
When your team is out of contention but not technically out of contention, you find out what they're made of. Last night's game shows there's still a bit of fight in these guys. And I want them rocking out like a homeless guy ready to shiv his brothers for the last chicken wing. If we're goin' down, let's at least go down swinging. You never know what can happen.