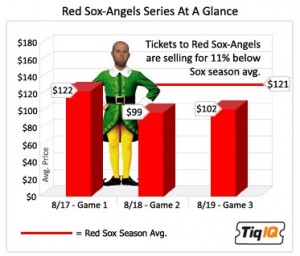 OK, it was really some good ol' Buchholz magic with a little help from Ryan Kalish's grandest of slams that was the story here. Clay is now 14-5 with an ERA somewhere south of two-and-a-half. Can we put him in the Cy Young conversation yet? I think we can.
Pedroia's return was a little less than glorious (0-for4 with an error), but you have to think that the sheer badassery that emanates from him played a part in the win. I can only hope that Mikey Lowell gave him a little attitude. Something along the lines of "Pulled an 0'fer on your first game back with an error? I just hit the first pitch I saw out of the park."
And speaking of "out of the park" did you catch the results of Darnells' over-everything bomb? Just a shattered rear window on some poor bastard's car in the parking lot. Better call 1-800…oh, never mind, Castiglione beat that to death during the radio broadcast.
Needless to say, the Yanks and Rays both won, and the defecit remains five-and-a-half. Tomorrow night, it's John Lackey – he of the 6.52 ERA over his last three starts. Better bring the good lumber, boys, you're gonna need some runs.