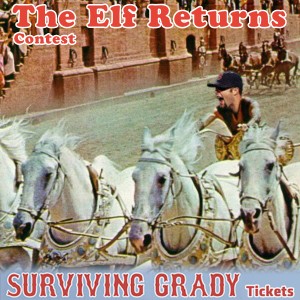 The rejuvenated Red Sox have manhandled the Blue Jays for the second straight night, putting themselves right back into the thick of the AL East race. If that wasn't enough, we are likely to see the return of Dustin Pedroia to the line-up when the Sox return to Fenway on Tuesday.
But wait, there's more! To demonstrate our absolute giddiness over the return of the Elf, we are giving crap away. Here's the deal: go over to Facebook and "Like" the TiqIQ page. Then use the "comment" feature to post a guess on what the average ticket price for the Tuesday night game against the Angels will be on Surviving Grady Tickets.
The first person to correctly guess the exact price will win a $50 eBay Gift Certificate courtesy of TiqIQ. The runner up will receive their choice of a t-shirt from our world-famous Sox Addicts collection.
While you're checking out Surviving Grady Tickets, why not buy a bunch? Red and I have a few "bills" we need to take care of.