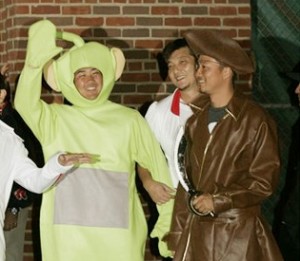 If not for a comeback win by Oakland to keep the Rays within five-and-a-half games, I'd be folding up the tent on my hopes for this season. As it is, I've never been closer to giving up. The past two nights have really taken the life out of me,  this triumvirate of suck has gotten to me.
Beckett is not the 2007 Commander. I don't know what it is, but he's a different pitcher. And not in a good way.
Pedroia going back to the DL to chill with Youk and Ells just leaves a gaping hole in the badassery this team can bring to the game.
Lester, who has beaten cancer himself, getting absolutely manhandled on the night of the Jimmy Fund RadioTelethon seems too ominous to come back from.
But somehow, I cling to memories of 2004 to keep me afloat, at least for one more night. This team needs a new hero…will someone step up and keep us alive for another day? Who?