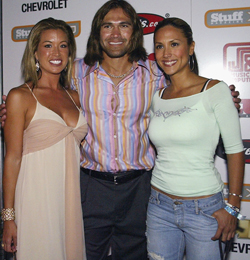 According to SI, via the Globe, the Sox have put a waiver claim on Johnny Damon.
Interesting, although it's likely nothing will come of it. Like that time the Sox claimed Gary Cherone, only to lose him to Van Halen.
That said, bringing Damon back would give us that jolt of… something that we seem to need to push this team upright. And it would sure keep asses in seats for the remainder of the season.