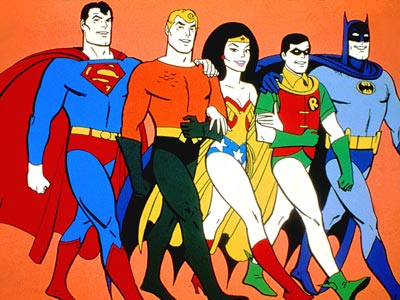 Now that was a team win.
Clay Buchholz, despite his ability to withstand what has got to be some atomic-powered lovin' from his ridiculously hot wife, injured himself rounding the bases and came out of the game. And while it wasn't cool to see our winningest pitcher hobbling off the field, especially since we're already short one asskicking second baseman, the pitching corp — Atchinson, Ramirez, Delcarmen, Dustin Richardson, Okajima, Bard and the Papelbot — morphed into the Legion of Super Heroes to pick up the slack.
Mike Cameron kicked it up a notch as well, belting a three-run home run and making a Superman-worthy catch in the eighth, crashing into the wall, yet, amazingly, not getting carted off the field in a stretcher.
My original feeling was that if you can't beat a guy named Bumgarner, you have no business playing the game. But seeing the guys pick each other up last night showed me that this team, which struggled to find itself through April, is now one bad-ass machine. One that won't lay down for anyone.
Of course, just as I was getting all giddy about this team, the guy who helped forge its ballsy personality has been sidelined indefinitely with a broken foot. But wins like yesterday's tell me that Life Without Elf might not be the death knell that I thought it would be just 24 hours ago.
Of course, that could be the booze talking.