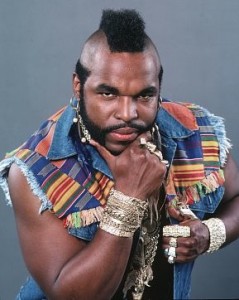 At the rate Adrian Beltre is taking out Red Sox outfielders, we may need Mr. T in the line-up:
"Beltre is going to take out our whole outfield," Red Sox manager Terry Francona said.
The Phillies  are in town for a little slice of crap pie Bug Selig likes to call interleague play. Call it whatever you want, but if Lackey doesn't get a win, there will be stern words from me tomorrow.