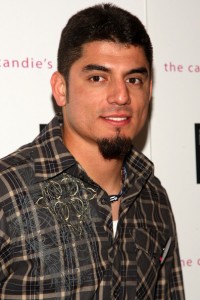 Adrian Beltre homered twice off of Matt Garza, had four hits, drove in six runs, and was a double shy of hitting for the cycle. In short, he made the Tampa pitching staff his personal harem of bitches. His Largeness added number 10 (also off Garza) and the Sox ran away with an 11-3 rout and a sweep of the team that, for the moment, has the best record in baseball. But the Sox are playing the best baseball, dismantling the Rays and the Phillies in back-to-back series.
Garza had nothing going other than his over-active saliva glands. Six earned, five walks and three bombs in five innings. The only thing uglier than his line score was that dirty looking crap hanging off his chin.
Lackey got the "W" and we'll always take that, but he was a couple of timely hits away from an early exit himself. He gutted out six-and-a-third giving up eight hits and four free passes but yielding just two runs. Personally, I think it was the incredible run of mojo Red has working that saved Lackey's ass.
We welcome Kansas City to town starting tonight.