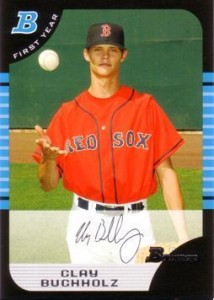 Did we just witness the 2010 Cy Young winner beating the 2009 Cy Young winner? Based on the way Buchholz has pitched his last four games I think it's very possible. After shaky outings against the Angels and Yankees, Buchholz has given up just four runs in his last 27-and-a-third. The opponents were the Tigers, Twins, Rays, and Royals. Say what you want about the Royals, they hammered the Sox for 20 hits last night. Buchholz now holds a 7-3 record with a 2.73 ERA.
Here's what we learned about the mystifying Red Sox tonight…
Things that don't motivate the Red Sox:
Playing an inferior team
The tragic death of Gary Coleman
Things that do motivate the Red Sox:
Good opposing starters
Angry words by Dr. Zaius
Elsewhere, Joba Chamberlain imploded versus Cleveland while Doc Halladay was going perfect.