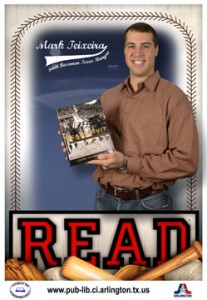 Remember how good you felt after the Sox completed the sweep of the Angels on Thursday? That was awesome. Now it's getting hard to recall that feeling after two monumental beatdowns at the hands of Mark Teixeira (who is quickly moving up my list of most-hated Yankees) and the Yankees. Losing two games to anyone in that fashion would suck, but it's your nemesis and you let them walk into your house, eat your snacks, drink your beer, and deflower your sister? Not cool.
There really isn't much to say about yesterday. One team wanted to make a statement, the other wanted to get the game over with to do some last-minute Mother's Day shopping. The result is the Red Sox looking like the kid getting his head stuck in the toilet by the school bully. Not that it ever happened to me, by the way.
Our hopes for recovering a bit of respect this weekend lie with Mr. Lester. And what better pitcher to invest your hope in?
Happy Mother's Day!