Hockey beards are back in full effect in the NESN studios. And a few of our beloved Red Sox commentators have taken up the cause. Here's a quick overview of their efforts: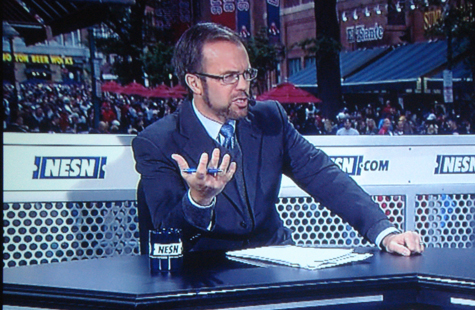 Tom Caron: If anyone looks positively batshit with a beard, it's Caron. Without the beard, he's the guy you see at Sunday mass, singing with the choir or passing the donation bucket. With the beard, he's the guy who's typically found passed out in the alley behind the YMCA, hand tucked neatly in his trousers. That said, I think the beard ups his street cred significantly, and I almost wish he'd consider keeping it year-round. Look at the screen cap above and tell me that's not the guy you want razzing the Sox after they drop an extra inning contest to the Mariners. "I just don't f$%king believe them," I can hear him saying. "They absolutely f$%king suck!"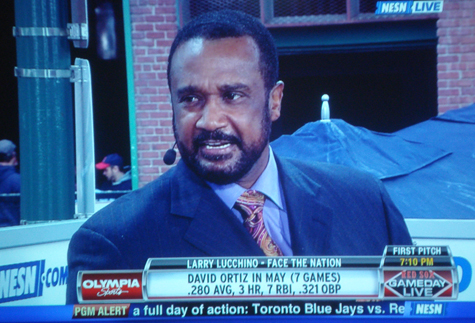 Jim Rice: With a beard, Rice straddles that line between shady dope hustler from a Cleopatra Jones flick and Cliff Huxtable's long-lost uncle from a very special episode of The Cosby Show. The look also recalls '80s-era Teddy Pendergrass and talking G.I. Joe. Either way, the guy's in the Hall of Fame; he can rock whatever kind of facial hair he wants.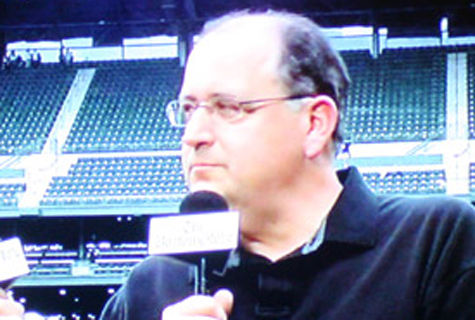 Nick Carfado: Nick's beard is coming along quite nicely, we're told. It's tough to be sure, though, because he's not actually growing it on his face.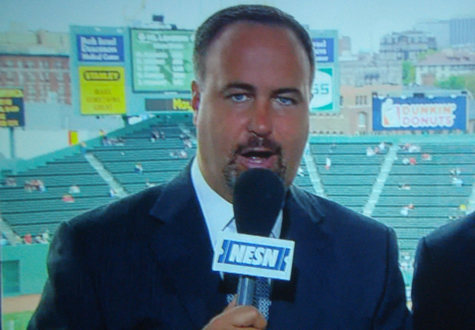 Don Orsillo: At first glance, I thought DO's magic goatee gave him something of a menacing edge–a nice change from the "loveable schlump who takes shit from everyone" image he projects in commercials and in the broadcast booth. But on closer examination, he really comes off as something of a goofy hipster uncle; the kind of guy who shows up at his nephew's high school graduation dropping lines like, "Have you heard the latest from Vampire Weekend? F$%king smoking."
Anyway, today's game starts at 1:35pm. Join us as Tek continues his trek to 40 home runs this season and Shakey Wakey goes for the win.