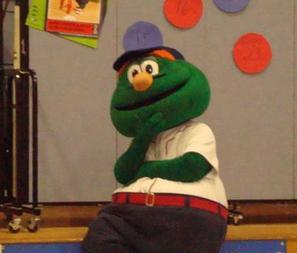 We are "just a tick" shy of twenty percent through the season and it's time to ask the hard question: Are the Red Sox a .500 team?
Thirty-two games is a pretty good sample size. The Red Sox have played the best (Yankees and Rays) and the worst (Baltimore and Kansas City). They have swept the Angels and Toronto, and been swept by the Rays and the Orioles. And here they sit, dead even at 16-16 and still looking up to see the third-place Blue Jays. So where do they go from here?
After careful consideration of all the statistics, the upcoming schedule, and several shots of a liquor-to-be-named-later, I think the Sox can still make a run for the East. It all begins with pitching. Jon Lester, a man very happy to say goodbye to April, is now pitching like the badass, cancer-beating ace we thought he was. John Lackey, a guy not used to pitching at all in April because of injuries, has been good. Not great, but very dependable. Clay Buchholz has probably been the most consistent in the rotation at 3-3 with a 3.82 ERA. 
Josh Beckett has been a mystery. Flashes of brilliance mingled with bouts of absolute suck. His meltdown against the Yankees last weekend was epic. But with Beckett there is really no reason to think he won't figure it out. The major flaw, like most teams, is the fifth starter. Wakefield is probably the better option but the Sox seem obsessed with getting some return on their investment in Dice-K. If he doesn't figure out how to pitch effectively over the next few months, it might be time to make up another injury and DL him. Wakefield will be ready, that we can count on.
Perhaps the most troubling component to Theo's "run prevention" team is the bullpen. Francona clearly has no confidence in anyone not named Bard or Papelbon. Instead, he leaves his starters in too long…just see Beckett's sixth inning on Saturday if you have any questions.
It isn't fair to judge the performance of the offense just yet with two starting position players on the DL. Hall, McDonald and Hermida were not put on this team to be starters. And Van Every wasn't put here to pitch, but that's another story. Let this team get healthy and see where they are. With Papi and Drew showing signs of life in May, this line-up has the potential to turn things around quickly. A couple weeks of good baseball and a 9-out-of-12 run, and they will be right back in the race. I'm still looking at close to 95 wins and a shot at the divion.
If I had the smarts to put up a poll on the site, I would. Instead, fire away your opinions in the comments section…