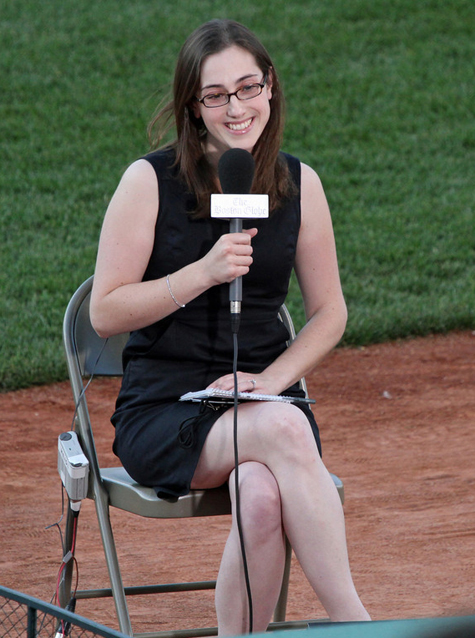 I'm talking about the four game sweep of the Angels, of course. Although this photo of Amalie Benjamin, my internet wife, ain't all that bad, either.
Thanks to the fantabulous Kelly of SittingStill.net, where the world's best Red Sox photos live, for thinking of me.
I can't imagine a better way to head into a three-game set against the Yankees. Well done, lads. Very well done.