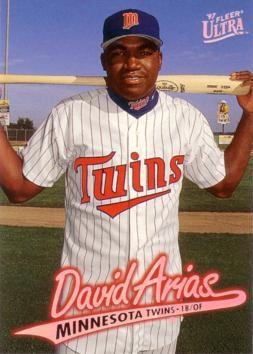 Screw Tony Stark. Back in 1999, Pedro Martinez was Iron Man, shooting bolts of lightning from his scrawny ass and making even the game's most imposing batters look like they were swinging a 90-pound sack of meat.
When he was on the mound, and you were on the opposing team, you just forgot about it. No contest, no game. Have yourself an extra cheesesteak at lunch, m'boy, because the only running you'll be doing is back down the dugout steps and into the clubhouse can.
He was the starting pitcher of that year's All Star Game, striking out five of the six batters he faced and making McGwire and Soo-sa seem as intimidating as Niles on "Frasier." A few months later, before a vodka-swillin', gun-packin' crowd in the Bronx, he one-hit a mighty Yankees offense that would go on to win the World Series. In Game Five of the ALDS, the most defining moment of his season, he strolled out of the Sox bullpen to reel in a feisty Cleveland line-up that scored 8 runs on seven hits over the first three innings. After Pedro's arrival in the fourth, that same line up scored zero runs, got zero hits, and struck out eight times. Beep, beep, who's got the keys to the jeep? Pedro does, motherf–ker. And don't you forget it.
He won 23 games that season, boasted an ERA of just over 2, and struck out 313. Beyond his heroics at Jacobs Field, he pitched the Sox' only win in the ALCS against the Yankees. On a staff held together by duct tape, breadbag wires and Slim Jim Corsi, Petey was the only sure thing. The guy who all but guaranteed the team a W every time he took the hill, Yoda mask and all. He was the excitement, the fire and brimstone, the sturm und drang of the 1999 season. You looked forward to each of his starts because you knew that, unless a race of alien bimbos showed up at your front door with orders to bring you back to their planet for non-stop mating, it was going to be the highlight of your day.
Without him, the Sox don't make the postseason that year, end of story. And they certainly don't overcome Cleveland to advance to the 1999 ALCS, where the team's Achilles heel — every pitcher not named Pedro Martinez — became painfully apparent.
And yet… he lost the AL MVP award. To Pudge Rodriguez. Who hit .332 and knocked 35 home runs for the Texas Rangers. Who were swept out of the ALDS by the Yankees.
Apparently some of the writers voting for the award felt that it shouldn't go to a pitcher. "They've got the Cy Young award," it was reasoned. "This should be for the everyday guys."
So when Alex Rodriguez was named the AL MVP yesterday, it didn't surprise me. The same principle applies, or so it would seem. The DH doesn't play the field; ergo, no dazzling glove work. No ESPN web gems. No Tenacious D. In other words, as noted in an AP story, the vote "rewarded an all-around player over a designated hitter."
While it would have been a nice footnote to the 2005 season, I won't shed a lot of tears over this. I can't imagine Papi will, either. At least not as publicly as Pedro did back in '99. In the end, the Big Man still has the most important accessory, as even A-Rod acknowledged during his press conference: "I would certainly trade his World Series championship for this MVP trophy."
Other reactions include — surprise, surprise — Curt Schilling:
"Without David, we don't make the postseason. David made an enormous impact on this team, and you can't understate his impact in the clubhouse. Congratulations to Alex. Either one of them could have won it. Both had MVP years."
And Herr Steinbrenner:
"A-Rod demonstrates the talent, hard work, and dedication of a true winner. I look forward to great things for many years from A-Rod as a Yankee."
And on that note… it's time for waffles.