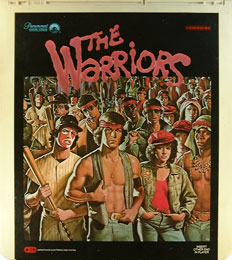 As we recover from the Thanksgiving weekend, I wanted to take a brief moment to amend last week's Paging Tyler Durden post, in which I recounted some of the most bizarre baseball fights I'd been witness to.
Inexplicably, I neglected to mention another classic, which took place in 1986 at Yankee Stadium. This was back in the day when Rice was patrolling left field, and on a play on a ball in the stands, one of the Bronx' finest decided to reach out and pluck Jim Ed's cap right off his 'fro. Jim Ed, never one to entertain the thought of being f–ked with, identified the cad, and then headed up into the stands to retrieve his hat. Now, we all know Rice was a bad ass in the day, but this was clearly the work of a guy who'd had an extra side of balls with his morning flapjacks. As he attempted to secure his wayward cap — and not get shivved by the surly crowd — his teammates flocked to his aide, most notably utility guy LaSchelle Tarver, who grabbed a bat and headed into the fray. Good times, good times.
Oh, and Beckett is jazzed. So are we.